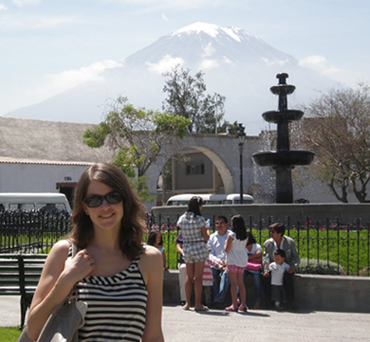 Hello! I'm an Assistant Professor of Political Science and Latin American Studies at the University of Arizona. My research interests focus on representation, democratization, and institutional stability and change in Latin America.


My dissertation focuses on political party adaptation in the aftermath of major environmental shocks, such as that of party-system collapse. In "From Collapse to Comeback?: Understanding the Fates of Political Parties in Latin America," I identify and explain a particular kind of party adaptation, post-crisis survival, that has heretofore been untreated in scholarship on political parties and party systems. The research brings together the literatures on party organization and political psychology to demonstrate that parties can survive major crises when they have penetrated a society territorially or psychologically.


My work is informed a great deal by the time I spend in Latin America and the relationships I have cultivated with friends and colleagues in the region. I have carried out extensive fieldwork in Peru, Venezuela, and Bolivia, and have also lived and researched in many others countries in Latin America, including Brazil, Argentina, and Chile. These experiences have made me a better researcher and a better political scientist. They have also been spectacularly fun.


The links above will give you a better sense of what I have done in my academic life thus far, as well as what I hope to do in the future. If you want further information about me or my work, please drop me a note: jmcyr@email.arizona.edu.


Thanks, and welcome!

Copyright Jennifer Cyr 2012. All rights reserved.